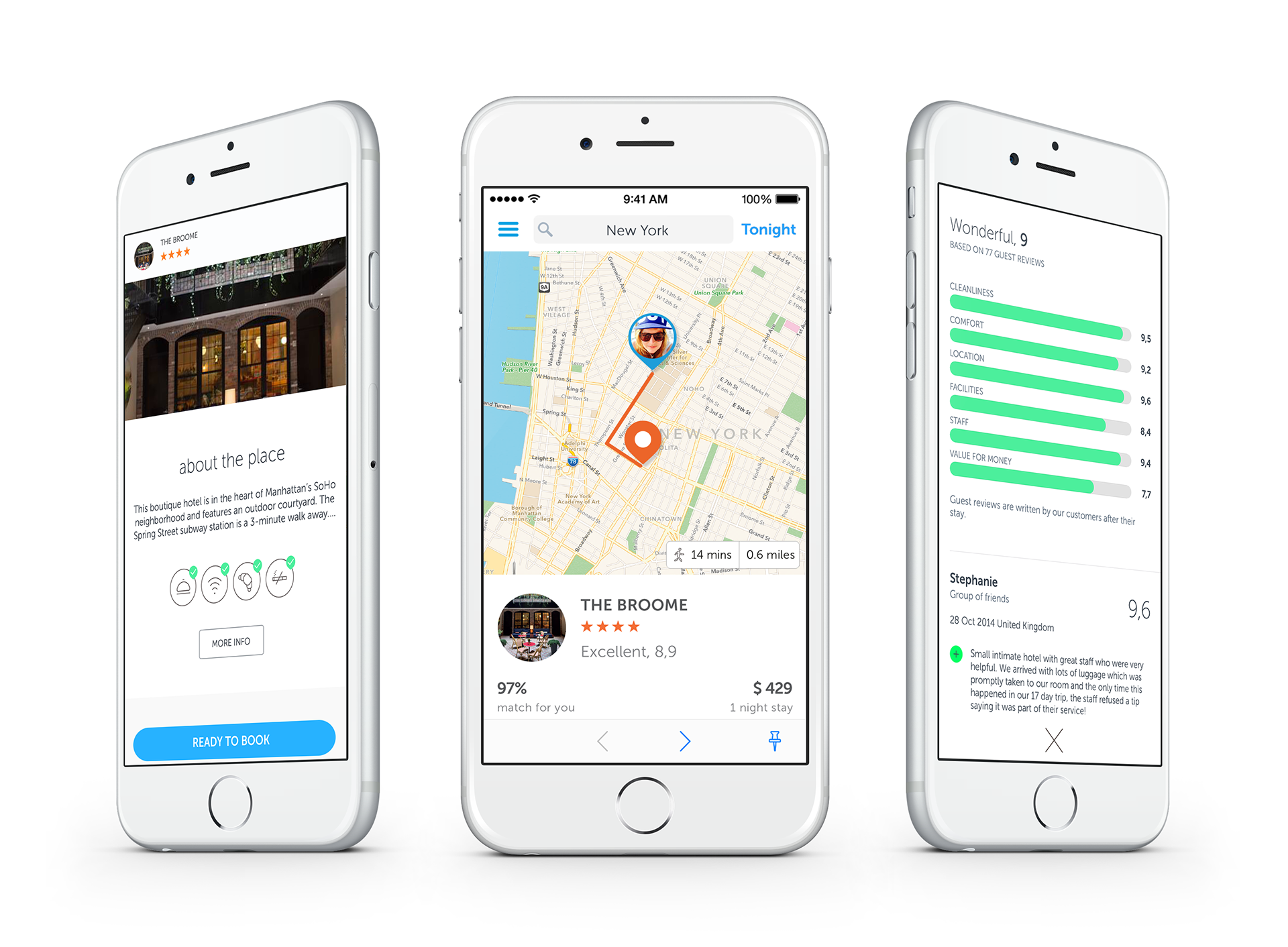 Project Brief
In 2014, we decided at Booking.com to build a new app tailored to last-minute bookers, or spontaneous travellers; an app that would redefine the way people book hotel rooms. This new product would leverage our vast stock of properties worldwide through an innovative user experience optimised for travelers who need a room for the night.
Responsibilities
My responsibilities spanned the whole spectrum of

ideation

,

research

,

wireframing

,

prototyping

,

UI design

,

animation design

,

polishing in Xcode

as well as preparing marketing materials for the app store and promotional campaigns.